Traceability and quality control at
ÖFK Österreichische Fleischkontrolle
ÖFK Österreichische Fleischkontrolle
ÖFK Österreichische Fleischkontrolle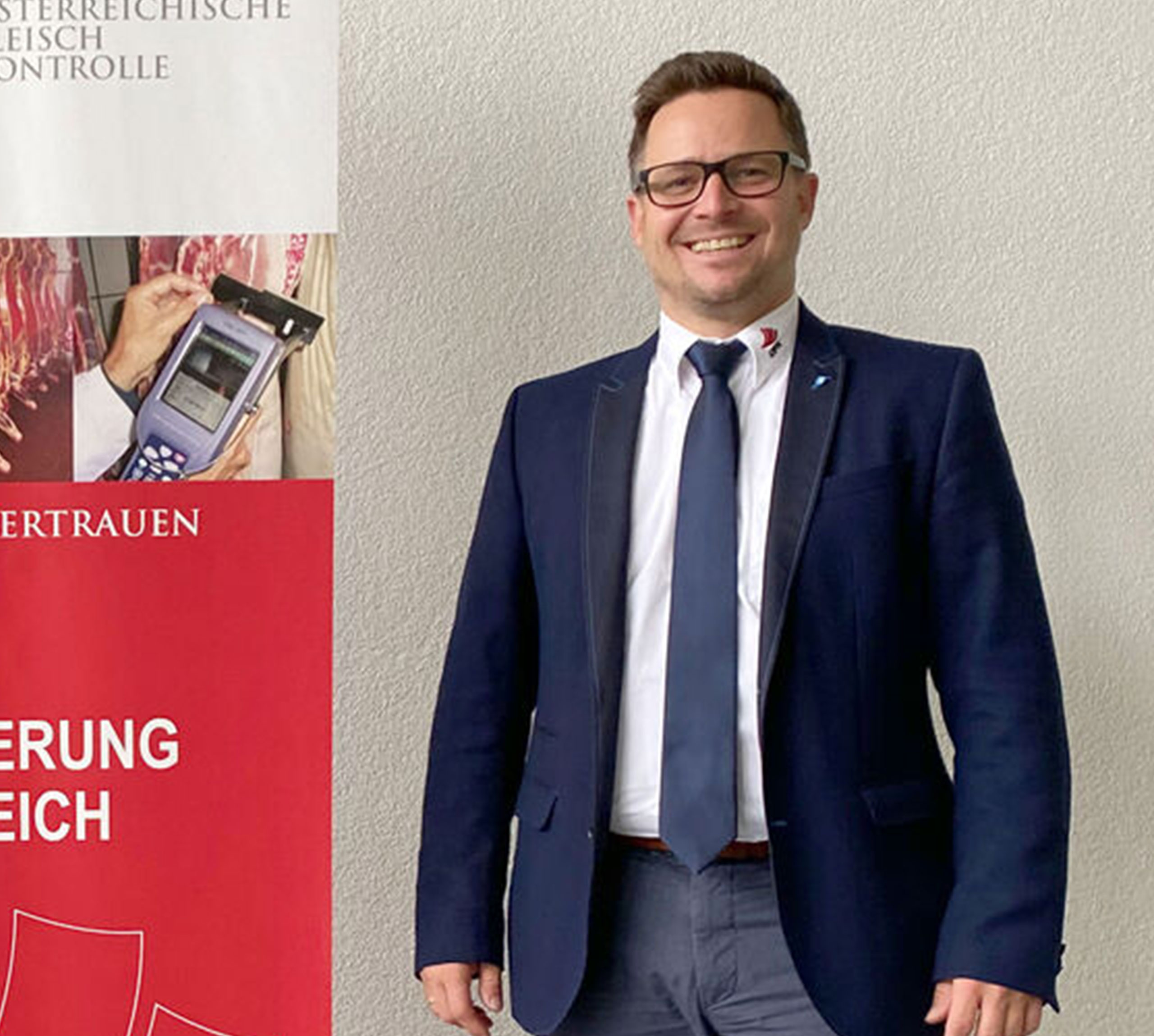 Ing. Stefan Mader, MA
Managing Director ÖFK
"With the SLA web platform, we and the whole of Austria benefit from essential features: traceability of data, origin assurance, central documentation, Austria-wide standardization, simplified data exchange and cost savings through corresponding IT processes. With the joint development of AI solutions, we are also helping to improve the food world even more."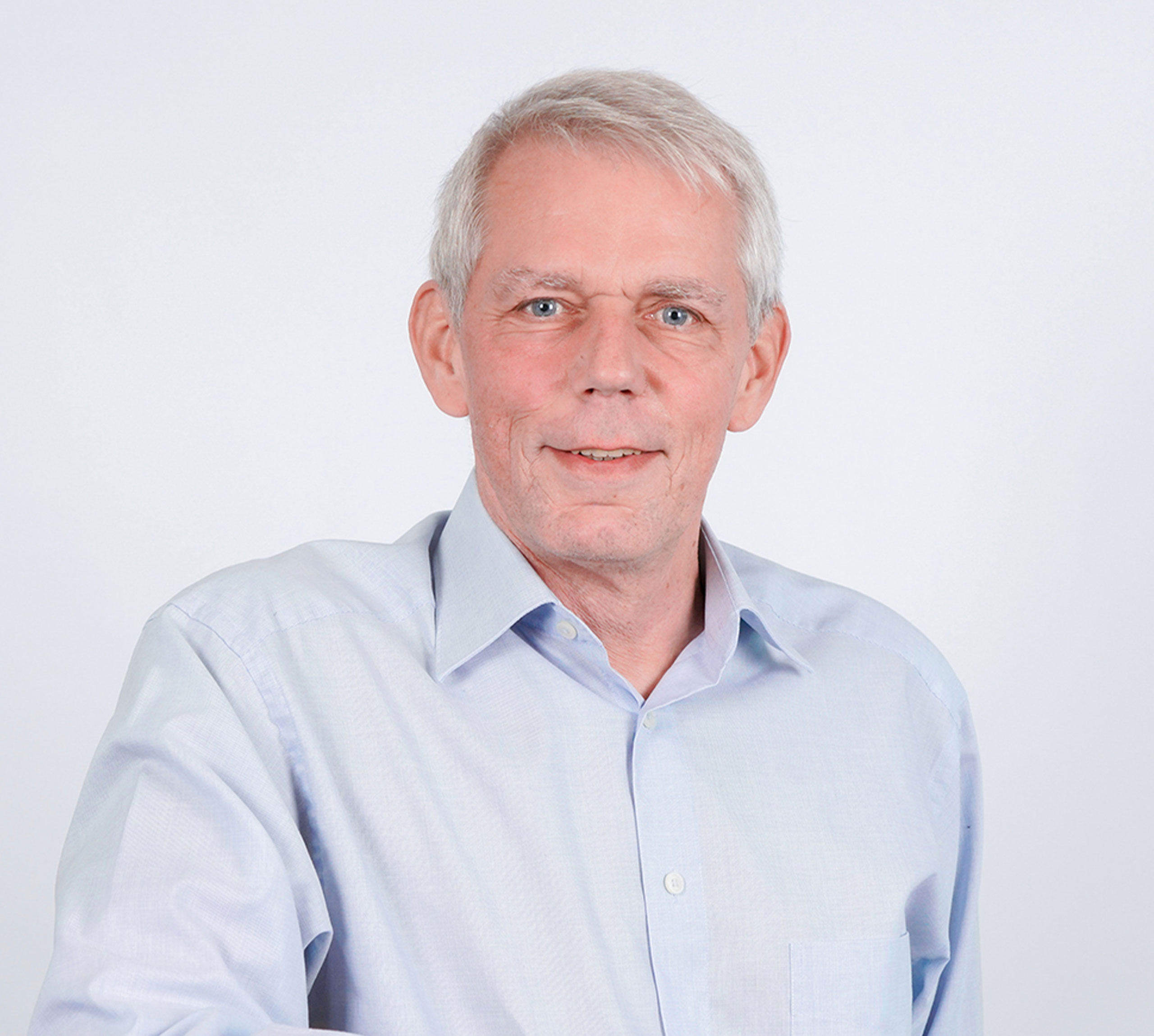 Dr. Gerhard Kronsbein
Software Engineer SLA
As the umbrella organization of the Austrian classification services, the
As the umbrella organization of the Austrian classification services, the ÖFK plays the important role of interface between farmers, slaughterhouses, data customers (e.g. EZG, veterinarians) and government agencies (e.g. AMA, BMSGPK) in Austria. It manages the data flows of classifications, quality programs and ante-mortem and post-mortem inspections and ensures traceability, transparency and quality control. In order to protect the interests of everyone involved in the process and to guarantee complete control, digital support is required. 
In the joint project group FOODFAIR solutions based on Artificial Intelligence are also being developed, which are used in various areas of the value chain from pasture to plate and thus improve the food world in the long term. 
Today an individually developed Web application networks all those involved in the process on a central platform. As a result, the requirements for high data quality, time and cost-saving processes, complete transparency and traceability are fully met. 
The joint development of the SLA CLASSIFAI® BOXEN (with integrated cameras) has also resulted in the first product in the field of Artificial Intelligence, which is already being used successfully in various projects. 
And with these products it's possible:
Through the use of digital solutions, the ÖFK has become one of the most important hubs when it comes to process optimization, transparency and safety in the Austrian meat industry. 
Development of a nationwide classification and animal health system for the independent documentation of classification and slaughter results, incl. networking of all those involved in the process on a central platform in the form of a digital web application
Digital transmission of the slaughter, classification and veterinary findings data from all affiliated companies at the end of each slaughter day to the ÖFK headquarters
Viewing the results immediately on the day of slaughter
Audit-proof archiving of all data
Avoidance of double data collection, thereby saving time and money in internal processes
Management tool (e.g. of employees, locations, devices, events) and internal messaging system
Central control of the slaughterhouses in some areas (e.g. central user administration, central definition of brand programs)
Über 80 affiliated slaughterhouses
Over 100,000 registered users
Over 30,000 views per day
Up to 1,000 farmers logging in every day (continuous increase)
Reliable transparency of origin and strengthening of trust in local food
FOODFAIR: Active development of AI solutions for different process requirements in the food industry
Development and use of SLA CLASSIFAI® BOXES (with integrated cameras) for the visual support of employees in different departments of a production company, e.g. in animal findings, classification, deboning or targeting
gastronomy partner Matty
The digital kitchen for gastronomy partner Matty
Brand Quality meat
Digital processes and AI at slaughterhouse Brand Quality meat
Fresh food supplier Kröswang
Logistics digitalization at fresh food supplier Kröswang
Meat producer Steinemann
Cross-plant digital networking at meat producer Steinemann
GLOBALG.A.P
Digital certification platform for GLOBALG.A.P
NLW
Digital web/app platform for the sustainable agricultural value creation GmbH (NLW)
Hofbräuhaus
Digital processes at
Hofbräuhaus am Platzl
Fresh food supplier Bard
Logistics digitalization at fresh food supplier Bard
Fresh Producer Bedford
Full integration under SAP at premium meat producer Bedford
Laemthong Coporation Group
Smart Factory at poultry producer Laemthong Corporation Group
Kupfer & Sohn
Increased efficiency through digitalization at Food entrepreneur Hans Kupfer & Sohn
Feed
suppliers
Digital ordering platform for feed suppliers